Running a successful business is no small feat. It requires careful planning, strategic decision-making, and an unyielding dedication to achieving the set goals. But what exactly are the keys to running a successful business? Here at Steele Solutions, we help businesses unlock their full potential and operate at their best through our comprehensive consulting services. In this blog post, we'll explore some of the fundamental elements that contribute to business success.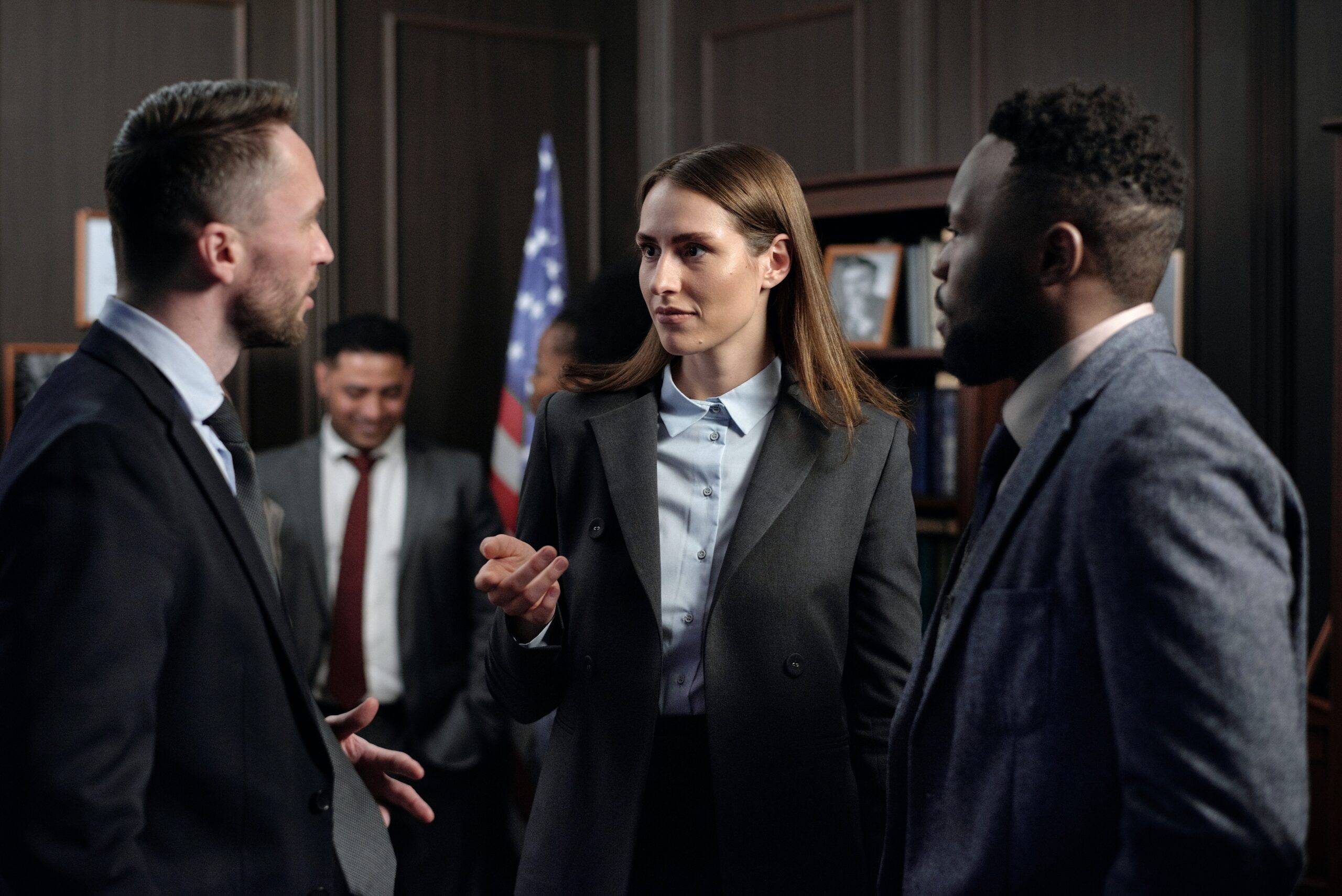 Table of Contents
Background/Context for successful business
Clear Goals and Vision for successful business
Background/Context for successful business
According to the U.S. Bureau of Labor Statistics, about 50% of all new businesses survive five years or more, and only about one-third survive ten years or more. While these numbers might seem daunting, they illustrate the importance of having a robust business strategy that incorporates essential elements of success. Let's delve into what some of these elements are.
Clear Goals and Vision for successful business
Every successful business starts with a clear vision and well-defined goals. These serve as the guiding light, dictating every decision and strategy implemented in the business. Goals provide direction, help align the efforts of your team, and serve as a benchmark for measuring your business's success.
Quality Products or Services
Having a quality product or service is fundamental. Businesses that are able to meet or exceed their customers' expectations tend to enjoy repeat business, positive reviews, and referrals, all of which are crucial for long-term success.
Effective Marketing Strategy
An effective marketing strategy is essential for getting your product or service in front of your target audience. This includes understanding who your customers are, what they want, and how you can deliver value to them. Marketing strategies can encompass several aspects, including branding, content marketing, social media marketing, and SEO.
Good Financial Management
Effective financial management is crucial for the survival and growth of any business. This involves more than just keeping accurate records and meeting tax obligations. It's about understanding your financial situation and making informed business decisions.
Customer Service
Excellent customer service can set a business apart from its competitors. In the era of social media and online reviews, a single negative customer experience can significantly harm a company's reputation. Hence, investing in customer service – ensuring queries and complaints are handled promptly and effectively – can enhance customer loyalty and positively influence your business's success.
Adaptability
The business landscape is ever-changing, influenced by factors such as technological advancements, consumer behavior changes, and global events. Successful businesses are those that can adapt to these changes. They're continually learning, growing, and evolving to meet the demands of their industry and customers.
Strong Team and Leadership
A business is only as strong as its team. It's crucial to hire qualified individuals who share your company's vision and can contribute to its growth. Likewise, strong leadership is integral to a successful business. Leaders should be able to inspire and motivate their team, promote a positive work environment, and guide the company towards its goals.
Steele Solutions' Approach
At Steele Solutions, we understand that running a successful business involves juggling numerous elements. That's why our consulting services are designed to provide comprehensive support tailored to your unique business needs. Whether you need assistance in setting clear business goals, developing effective marketing strategies, or managing your finances, our team of experienced consultants is ready to help.
Our approach involves getting to know your business in depth, understanding your vision, and identifying the challenges you face. We then develop personalized strategies and solutions to help you overcome these hurdles and pave the way to success. We believe that with the right guidance, every business has the potential to succeed, and we're committed to helping you achieve your business goals.
Technology and Innovation
In today's digital age, embracing technology is not just an option but a necessity for a successful business. This involves utilizing modern tools and platforms for various aspects of your business – from marketing and sales to communication and project management. These technologies can streamline operations, improve efficiency, and enhance your business's visibility in the digital space.
Moreover, innovation is key to staying competitive in an evolving business landscape. This could involve developing new products or services, improving business processes, or coming up with unique marketing strategies. Businesses that are capable of thinking outside the box are often those that stand out and succeed in their industries.
Steele Solutions' Approach
At Steele Solutions, we value the power of technology and innovation. As part of our consulting services, we offer guidance on selecting and utilizing the right technologies to support your business operations. We also encourage and support innovation to help your business stand out in a crowded market.
In a world where technology is constantly evolving, we stay up-to-date with the latest trends and advancements. Our team of experts is equipped with the knowledge and experience to guide you in making informed decisions about integrating technology into your business.
Moreover, we recognize that innovation is not just about ideas but also about execution. Hence, we assist in developing a culture of innovation within your company, facilitating idea generation, and turning these ideas into reality.
Conclusion
Running a successful business involves many moving parts, and there isn't a one-size-fits-all strategy. However, focusing on clear goals, offering quality products or services, executing effective marketing strategies, managing finances well, providing excellent customer service, adapting to changes, leading a strong team, and embracing technology and innovation can significantly increase your chances of success.
At Steele Solutions, we offer comprehensive consulting services to support you in these aspects. We understand the intricacies of running a business, and we're here to provide personalized solutions, practical advice, and ongoing support to help you navigate the path to success.