Branding sticks with you- Imprints a first impression-and represents your entire mission. We will go the extra Mile to create the branding your business deserves
First impression's always count- According to research it only takes 7 seconds for someone to create an impression of your brand- Let us help you knock it out of the park.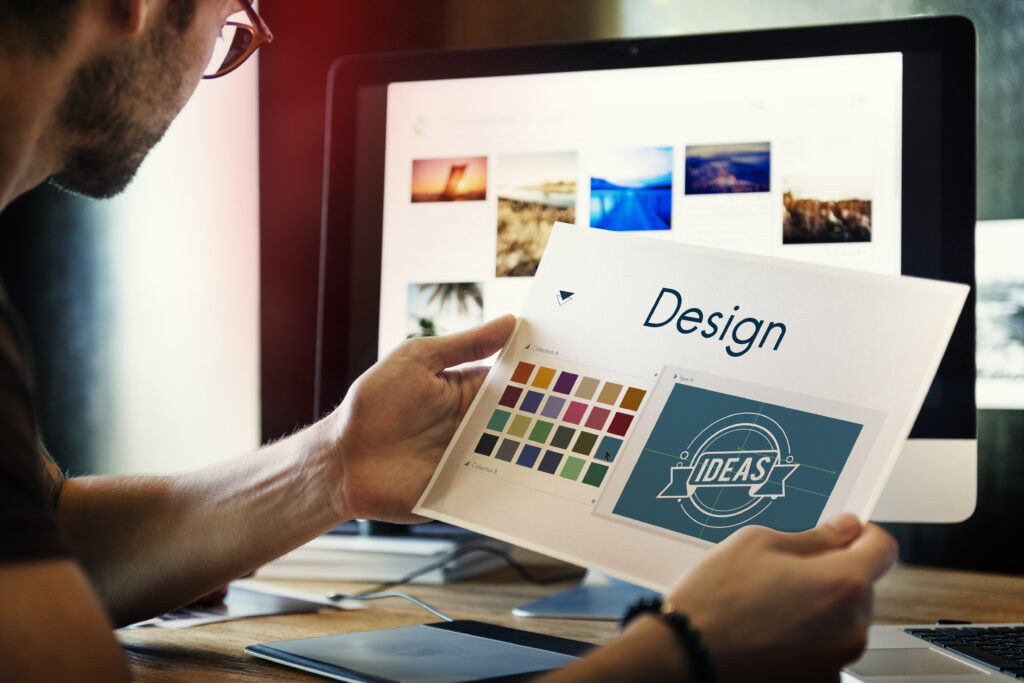 Unleash Your Brand's Potential: The Power of Creative Branding by Steele Solutions
In the competitive world of business, establishing a strong brand identity is vital to standing out from the crowd. At Steele Solutions, we're committed to helping our clients create powerful branding that leaves a lasting impression and drives success. By integrating SEO, website design, and video design into your branding strategy, you can elevate your business and make a lasting impact. Here's a closer look at the importance of branding and how Steele Solutions can help:
First impressions matter: According to research, it takes just 7 seconds for someone to form an opinion about your brand. With a striking visual identity, expertly crafted by Steele Solutions, you can ensure your brand captures attention and leaves a memorable impression.

Branding drives recognition: A cohesive and consistent brand design across all platforms – from your website and SEO strategy to your social media presence – helps reinforce your brand identity and fosters familiarity with your target audience.

Boosts SEO and website design: A strong brand presence, combined with expert SEO strategies and an engaging website design, increases your brand's online visibility, ultimately driving more traffic and potential customers to your site.

Video design enhances engagement: Including video in your branding strategy can lead to higher engagement rates. In fact, marketers who use video grow revenue 49% faster than those who don't. Steele Solutions can create compelling video designs that capture your brand's essence and captivate your audience.

Emotional connections drive loyalty: A well-crafted brand narrative can evoke an emotional response from your audience, leading to increased brand loyalty and long-term success.

Statistically proven success: Businesses with strong branding are 20% more likely to experience financial growth compared to those with weak branding. By investing in your brand identity, you're setting your business up for success.
At Steele Solutions, we understand the power of creative branding and go the extra mile to develop a brand identity that captures your mission and resonates with your audience. With our expertise in SEO, website design, and video design, we'll help you create a comprehensive branding strategy that drives growth and leaves a lasting impression. Experience the Steele Solutions difference and let IntelliMark bring your brand to life.
Steele Solutions Branding Design Process:
Client Discovery: We begin with a thorough understanding of your business, target audience, and unique selling propositions. This helps us tailor the branding strategy to your specific needs and goals.

Industry & Competitor Analysis: We research your industry and analyze your competitors' branding strategies. This enables us to identify gaps and opportunities, and design a brand identity that sets you apart from the competition.

Defining Brand Attributes: We work with you to establish the core values, personality, and tone of your brand. This ensures that your branding communicates the right message and resonates with your target audience.

Visual Identity Development: Our design team crafts a unique visual identity, including logo design, color scheme, and typography, that captures the essence of your brand and stands out in the market.

Collateral Design: We create a cohesive set of branded materials, such as business cards, letterheads, and packaging, that reinforce your brand identity and strengthen brand recognition.

Digital Presence: Our experts integrate your branding into your website design, SEO strategy, and social media channels to create a consistent and powerful online presence.

Brand Guidelines: We develop a comprehensive set of brand guidelines that outline how to use your brand elements consistently across all channels, ensuring long-term brand consistency and recognition.

Review & Feedback: Throughout the process, we collaborate closely with you and encourage feedback to ensure the final branding design aligns with your vision and objectives.

Implementation & Launch: Once the branding design is finalized, we help you launch your new brand identity across all platforms and provide ongoing support to ensure its continued success.
By following this structured intake process, Steele Solutions ensures that your branding design is tailored to your business and sets the foundation for long-term success.